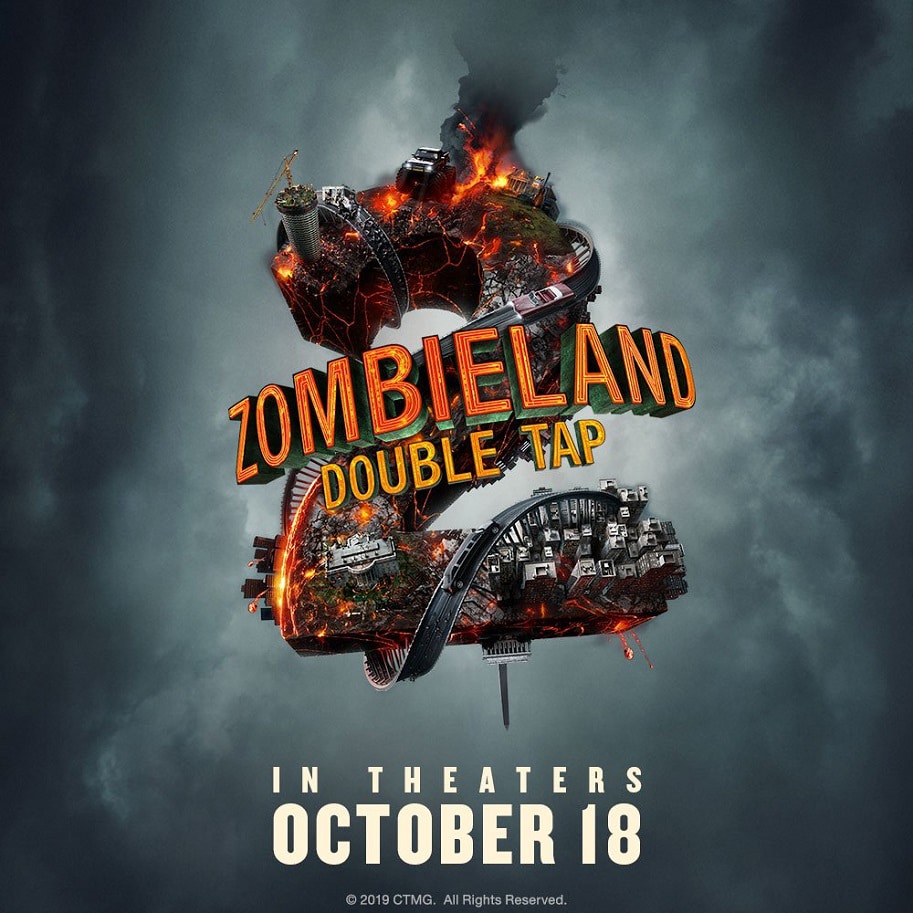 As most fans of Zombieland will tell you, it's been a long 10 year roller coaster of a journey to the sequel. After the first movie was well received, there was so much news, it was hard to determine what was real and not. For every seemingly positive news, there was also an immediate, inevitable setback. And eventually, after years of back and forth you give up the notion of another movie (and yet hold out on the hope of a 1% chance – just like any optimist might). Half Life fans know exactly what I'm talking about. In any case, the wait was so worth it.
The Good
There is no sequel curse in the this franchise. After waiting a decade for the sequel, one would think the mojo might have disappeared – things have certainly changed over a decade after all. However, everything seems to pick off right where we left off. Even the cast didn't seem to age one bit (in the trailers!). There's more than enough odes and nods to the first movie to satisfy even the most hardcore of original fans. And while the original cast still brings it, the whole exercise in reminiscing is made better with the introduction of new cast members. Special shout out must go out to Zoey Duetch as Madison (valley girl tropes usually devolve into annoyance fairly quickly, but not this time!).
The Bad
One of the things that made the original movie great were #TheRules. However, I'm not sure who ok-ed the editing in the sequel as there was just not enough time to read the rules displayed on the screen – especially in the beginning of the movie….unless it was supposed to be an attempt at subliminal messaging or something of that sort.
The Ugly
Within the zombieland universe, there is no such thing.
TL;DR
If you're a fan of the first movie or just someone looking for a good zombie comedy, this movie is a must see! This is a befitting sequel to what should have been at least a trilogy had it been done right years ago.